PyCon 2019 Recap
[ ]
Two years or so ago, I was delighted to learn that PyCon was going to be in Cleveland for both the 2018 and 2019 meetings, putting it only about a 3-hour drive from my house. I'd been hacking on Python stuff for a few years by that point, and was excited to have the chance to rub elbows with some of the people I'd been interacting with online in various ways. In 2018, I got to say hello to the big Python podcasters, Michael Kennedy
, Brian Okken
, and Tobias Macey
, as well as Travis Oliphant
, Ernest W. Durbin
, Brett Cannon
, and numerous other well-known figures in the Python universe. I also had the chance to eat lunch with Guido
and others from Dropbox, which was quite fun. All in all, it definitely whetted my appetite to return in 2019.
This year, I was able to attend for all three days of talks, plus part of the first day of sprints. This post is an attempt to record everything I can recall about the experience, though I'm sure I've forgotten a substantial fraction. Apologies to anyone I've missed, or for any incorrect details! Lacking any particular organizational plan for this, I'm just tossing everything into a few sets of loosely-related bullets/sections. It was a great experience, though, and I highly recommend that anyone interested in attending a future PyCon should make the effort to come if at all possible!
 
Lightning Talk
I got to give a lightning talk! I submitted pent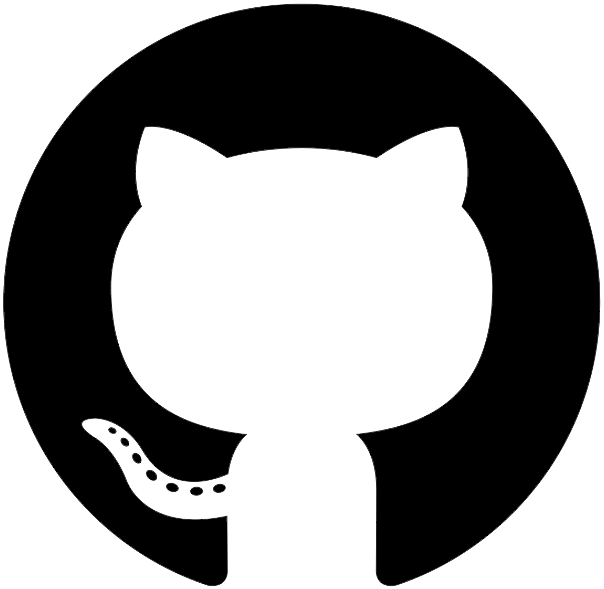 , my early-stage side project for extraction of structured data from free text, and was slotted into the Saturday PM session
. I thought it went quite well, especially given that I made a live code demo of it. (Typing accurately through stage nerves is an … interesting… challenge.) As I mentioned in the talk, the docs are still in progress…they're the next thing on my list after I finish this post… and after I take care of my slides for PyOhio(!!) :-D
I need to make particular note here, though: the talk wouldn't have happened if not for the generosity of Jonas Neubert
, who loaned me his laptop for a couple of hours. Thanks again, and my apologies for leaving your cmd windows set to 28-pt black-on-white….
 
Packaging Mini-Summit
I had decided to stay for one day of sprints, if I could; I'd learned about the Packaging Mini-Summit planned for that day, and figured it would be a good way to get more insight into some of the internals of the packaging decision-making, and maybe even help out some. In order to kickstart discussions and help people recognize one another, a PyPA/packaging meet-and-greet open space had been scheduled for first-thing Friday morning. I briefly met Carol Willing
, Sumana Harihareswara
, Chris Jerdonek
, and Pradyun Gedam
there, as well as at least 3-4 other people whose names didn't stick (sorry!). The mini-summit was scheduled to be part of the packaging sprints, which Sumana was broadly orchestrating. First-thing on Monday, I was tasked with co-facilitating the process of onboarding some people new to Python packaging via running through the official PyPA packaging tutorial, which mostly involved answering a handful of questions while everyone otherwise ~breezed through.
During this initial chunk of time, Brett Cannon
came over briefly to say hello, and I remarked about how I'd unexpectedly been put in charge of a thing. He noted that it's really not that hard to "move up in the ranks" within the Python community … that all it really takes is being nice and expressing a desire to help out. Pretty straightforward!
The mini-summit started up mid-morning, broke over lunch, and wrapped up in the early afternoon. Paul Ganssle
led most (all?) of the summit, ceding the floor to domain experts as relevant. Requests for topics to discuss had been solicited through a discuss.python.org post, with priority decided based on the combined number of likes on each topic at the discuss.python post plus the number of in-person 'in favor' votes. The following topics were addressed:
Status of PyPA Security Grant
External Dependencies
PyPA Governance
Future of Editable Installs
Strictness of PyPI/pip with Regard to Metadata
src/ Layout
Storage of Requested/Installed Extras
Mechanism to Upload Wheels for Packages Owned by Others
More detail (lots more) can be found at the Google Doc housing the notes from both the mini-summit and from the remainder of the sprints. I had volunteered to take notes throughout the mini-summit, as had Chris Wilcox
; he put together the majority of the mini-summit content in the Doc, and I filled in some gaps/details where I could.
 
Talks
CAVEAT: I'm writing these summaries a month after I actually attended the talks, so sincere apologies if I get details wrong. Correct me @pylogging
. <grin>
Events/Connections/Conversations
I ended up spending a fair amount of time at the JetBrains booth on the trade show floor, where I:

Talked to Matt Harrison about his training services
Got some tips about tracking down PyCharm keyboard shortcuts from Elizaveta Shashkova .
Talked a bit with a few other JetBrains employees, as well as with Michael Kennedy , Christopher Burke , and Stephen Schroeder .
Was in the audience for the live recording of Python Bytes (#129), which I had missed last year.
Caught bits and pieces of some of the various content-creators' mini-presentations they'd scheduled

I ran into Brian Okken a couple of different times, and in one of those conversations I asked him about parametrizing pytest fixtures. I had tried just applying @mark.parametrize, but that didn't work at all. The discussion prompted me to take a closer look at the pytest docs, whereupon I learned that you have to pass the parametrization iterable to the params argument of @pytest.fixture(). I of course promptly reorganized some rather smelly test code in one of my packages, sphobjinv .

Friday evening I tagged along with a group headed out to dinner, and ended up talking mostly to Pradyun and Jonas Neubert , plus a couple of quick exchanges with Julian Berman . This proved serendipitous, given Jonas's generosity in loaning his laptop for my lightning talk.

During the job fair/poster session on Sunday, I saw Russell Keith-Magee and chatted with him a bit, mostly about his keynote and what the future of BeeWare in particular, and Python in general, might look like.

After the closing keynotes on Sunday, I ran into Meredydd Luff and Ian Davies of Anvil fame , and talked to Ian for a little while. I'd talked to Meredydd a bit at PyCon 2018, and it was good to learn more from Ian about how Anvil works under the hood and how things are going for them. The Anvil booth was consistently packed this year, so they've clearly gotten a lot of people's attention!

This conversation with Ian was fortuitous, because during the course of it a group of people convened in the vicinity and started making dinner plans. One of them was Pradyun , who very kindly invited me along. So, I ended up getting dinner and ice cream with Pradyun, Sumana , Nathaniel Smith , Josh Oreman , and Sviatoslav Sydorenko , which was a really great time. There was an unexpectedly prolific amount of ST:TNG and Square One TV/ Mathnet geeking-out with Sumana, which was awesome.

During the brief 'Python packaging newcomers' session Monday morning, I met someone who'd bookmarked my pyproject.toml/src post for later use—THAT was simultaneously a cool and also a decidedly odd experience … "Somebody I don't know actually read my thing!"

At lunch on Monday, I happened to sit at the same table as Anthony Sottile , and it was great to have the chance to talk to him in person for a bit.
Written on June 26, 2019